My workshops can be accustomed. Duration: 3 hours-3 days, numbers of participants: 6-12
–
Performance workshop
Using our own bodies as primary time-based sculptural material we investigate space, duration, movement and voice in relation to witnessing and being witnessed.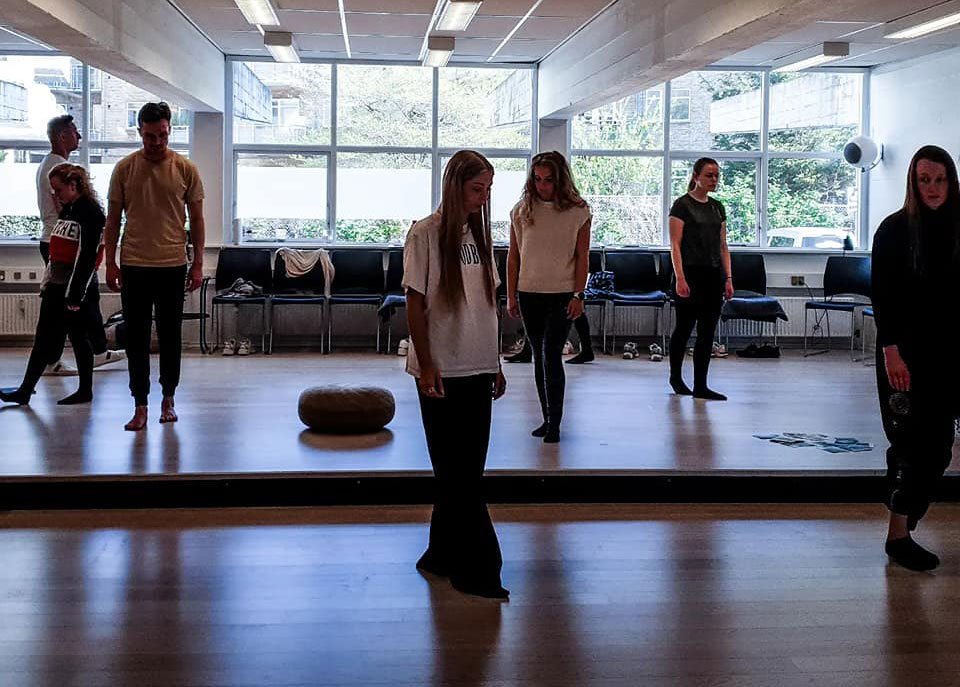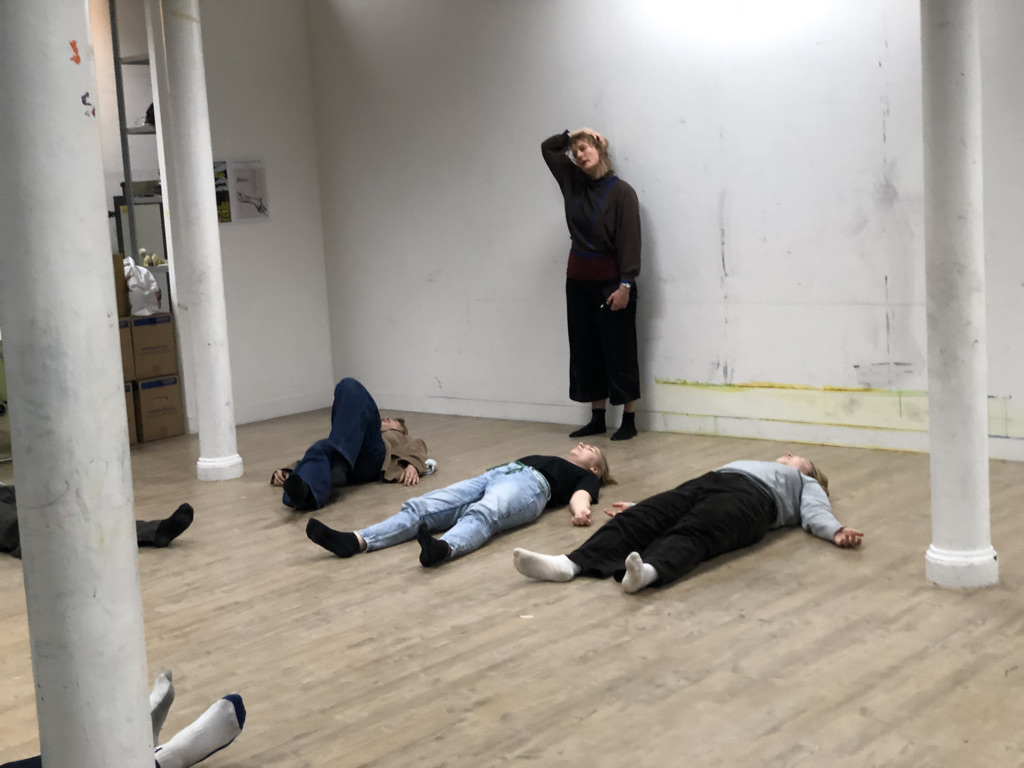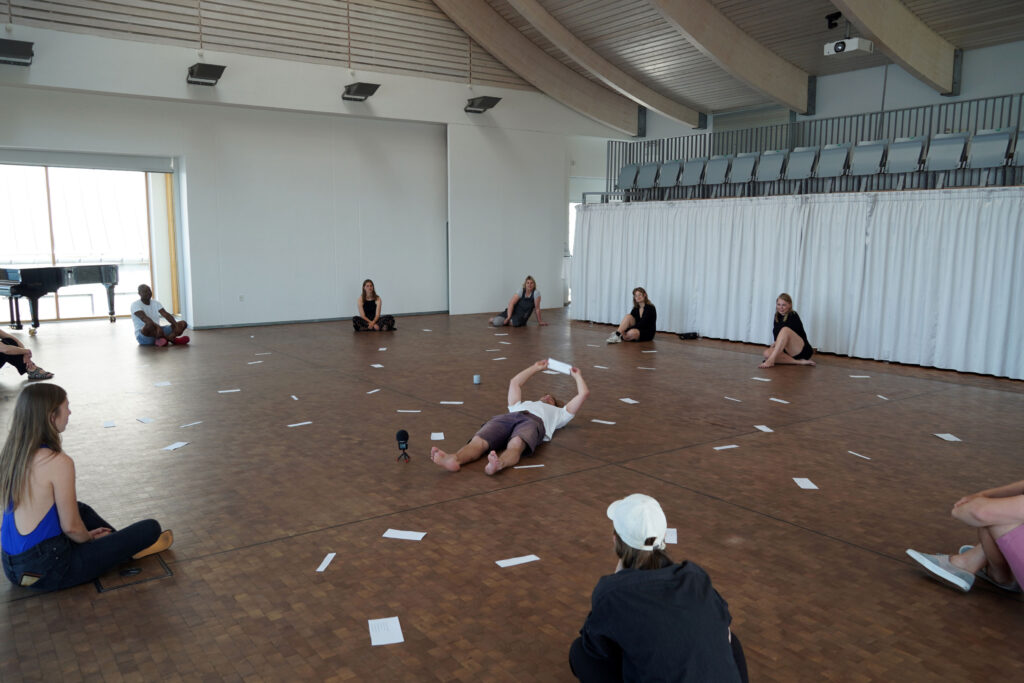 –
Eco-printing workshop
Using natural material we print on textile and paper. This workshop is best suited in the fall/winter.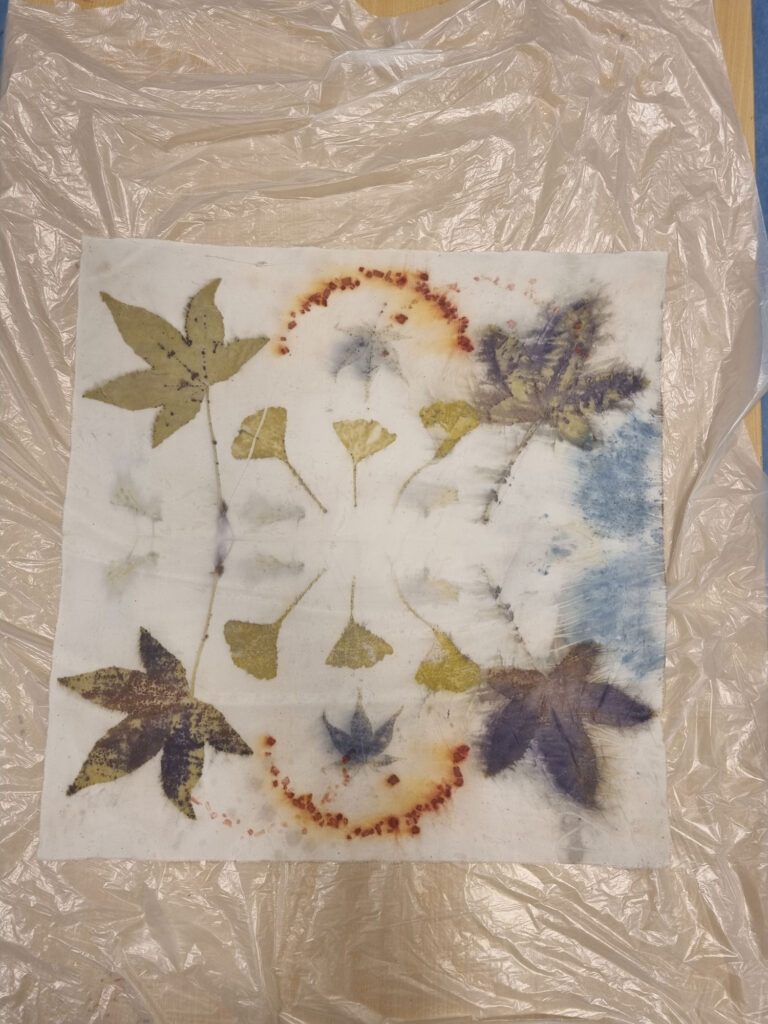 –
Cyanotype photo printing
We make negative film from digital images, prepare textile/paper with cyanotype, develop and wash outdoor. The cyanotype technique can also be used for a simpler printing process using any found object such as leaves.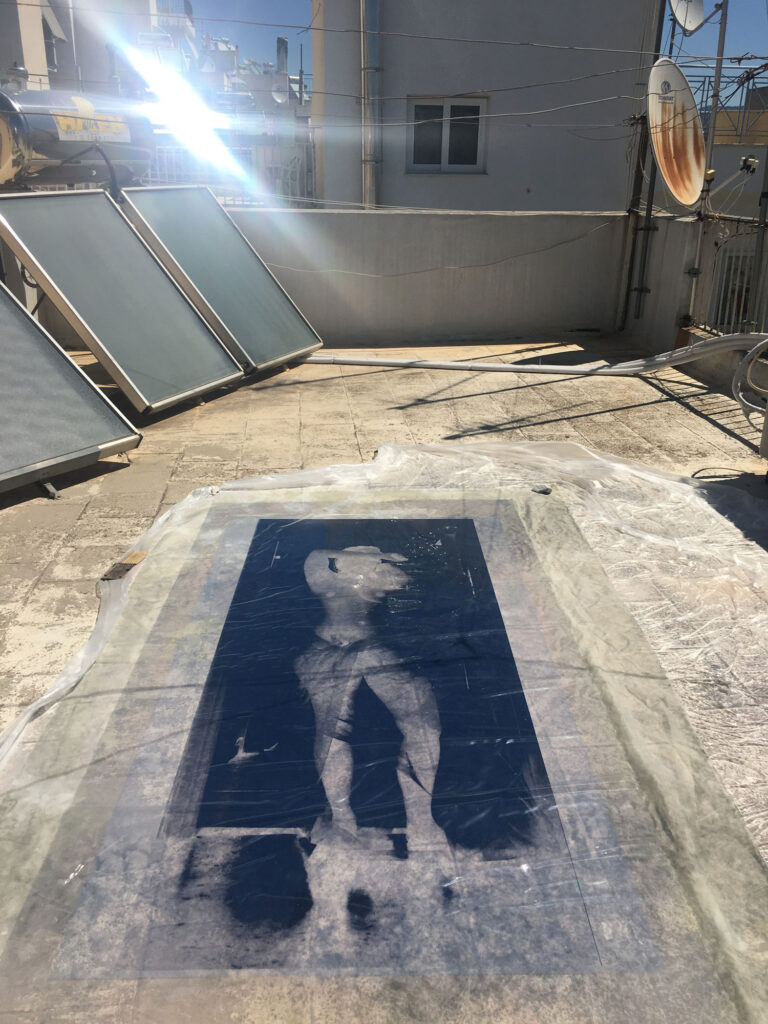 –
Pinhole photography
Make your own simple pinhole camera and learn about this analogue photo technique by developing your paper images with chemicals in a the dark room.