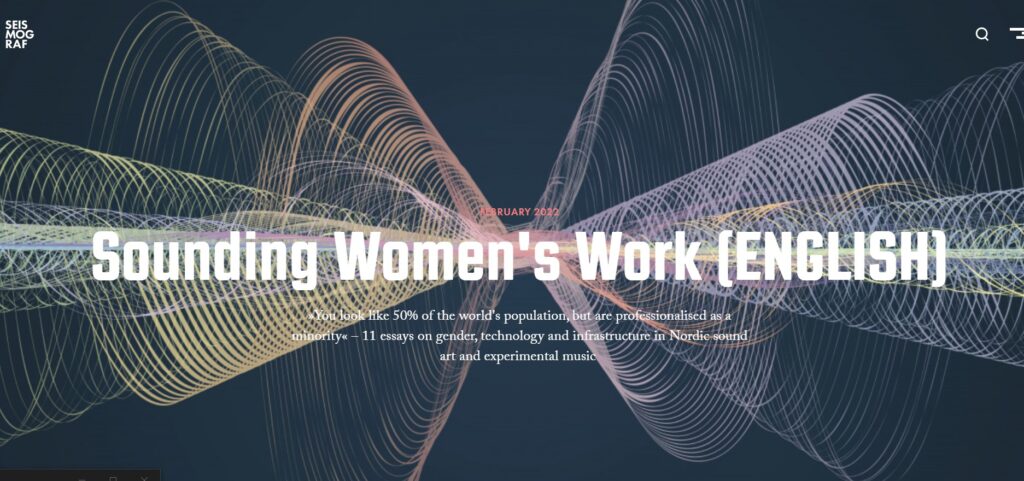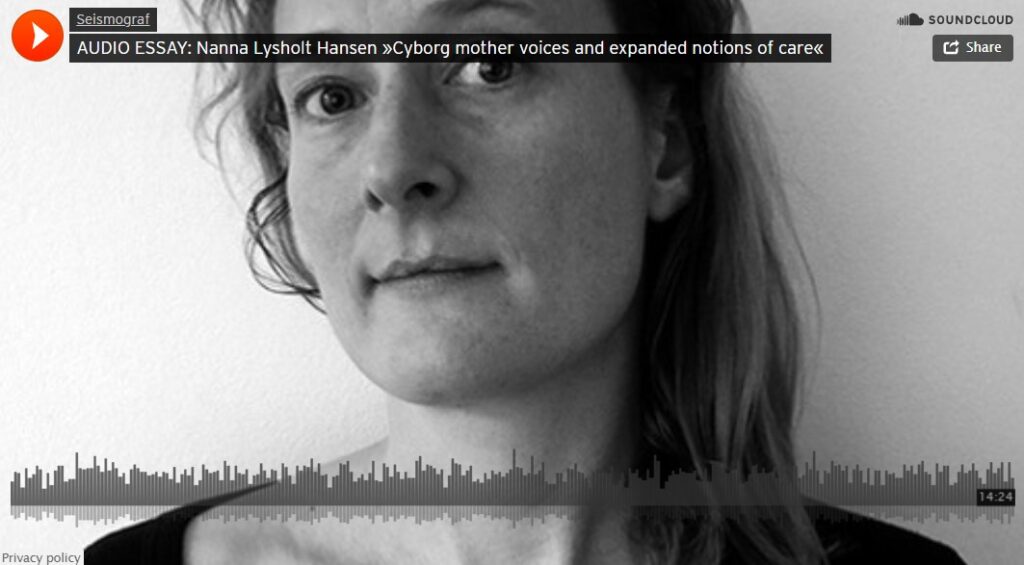 –
The project, Dear Daughter/Sen_sing_inannainanna (Russ, Shiva, Klein), which is part of a series of voice-based live performances, video documents, and performative speech installations, was first performed in a public bus connecting two institutions of art in Copenhagen: The museum Glyptoteket, with its collection of art and archeological objects encompassing a time span of 6000 years, and the art center Copenhagen Contemporary, that exhibit contemporary art.
In this audio paper the artist reflects on how she during her live performace Dear Daughter/Sen_sing_inannainanna (Russ, Shiva, Klein) (2019) used her voice to perform mothering towards strangers on a bus while sharing, by mantra singing, eco-feminist thought on the necessity of caring for others in times of planetary crisis. Central to the audio paper is an episode that happened during the live performance where the artist demonstrated how the figure of the female cyborg, and technology as a tool, can be used to subvert gender-based verbal violence.
The performance is part of the Dear Daughter project, which consists of four performance scripts: Dear Daughter/Organic Cyborg Stories (After Donna Haraway) (2013-); Dear Daughter/Motherboard Theories of Evolution (w/ Braidotti, Plant, et aliae) (2014-); Dear Daughter/Anatomy of the Chthulucene (O'Connell Oh Oh Haraway), (2016-); and Dear Daughter/Sen_sing_inannainanna (Russ, Shiva, Klein) (2019-), which have all been performed in various forms in the contexts of art institutions, museums, artist-run spaces, festivals, as well as seminars and symposiums in Europe, China, and USA.
In the Dear Daughter project the artist recalls her own ongoing experiences with and thoughts on crucial elements of female life – pregnancy, birth, mothering and female sexuality – and intertwine them with fragments of texts from various literary sources – ancient poetry, feminist sci-fi, post-human theory – in order to weave complex assemblages of historical and technological narratives. Through hybrid technological forms, she conceptualizes the mother as the ultimate cyborg and the cyborg mother as a political dissident.